Footage has emerged of Chewbacca actor Peter Mayhew speaking English while filming Star Wars: The Empire Strikes Back with co-star Harrison Ford
The beloved character played Han Solo's hirsute sidekick and mumbled much of his dialogue while speaking 'Wookiee language'
Fans around the world to are paying tribute to Mayhew, who died of a heart attack aged 74 on Tuesday, as Star Wars Day takes place on Saturday
He featured in five Star Wars films after getting the attention of casting agents
By LEAH MCDONALD FOR DAILYMAIL.COM
PUBLISHED: 00:01 BST, 5 May 2019 | UPDATED: 09:18 BST, 5 May 2019
Hilarious footage has emerged of Star Wars' character Chewbacca speaking English to Han Solo during an outtake for The Empire Strikes Back.
Video shows Chewbacca, a Wookiee warrior who mumbled much of his dialogue and didn't speak English, welding piping while scolding Harrison Ford's character Han Solo in his native London accent.
Peter Mayhew, the actor who played Han Solo's hirsute and lovable sidekick, died of a heart attack aged 74 on Tuesday after suffering years of health complications due to his height.
Fans around the world have been paying tribute to Mayhew as a day of celebration for the iconic film series, dubbed 'May the fourth be with you' takes place on Saturday.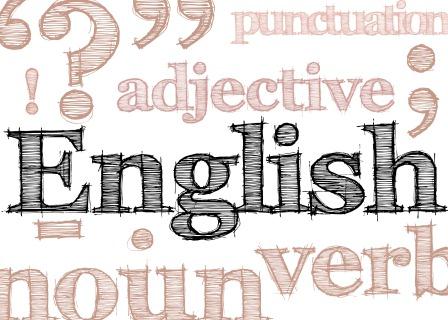 Mayhew was born in Richmond-on-Thames in London 1944 and became a naturalized US citizen in 2005.
In the footage, Chewbacca tells Han Solo in his native Cockney accent: 'Where the hell have you been?.'  Solo then replies: 'Alright, don't lose your temper, I'll come right back and give you a hand
Chebacca responds: 'Where you going? Tell them we're leaving,' to which Ford responds: 'Alright I'm tell em.'
Harrison Ford led the tributes to Mayhew at news of his passing, having last appeared on screen with him in 2015's The Force Awakens.
He tweeted: 'Peter Mayhew was a kind and gentle man, possessed of great dignity and noble character.
'These aspects of his own personality, plus his wit and grace, he brought to Chewbacca. We were partners in film and friends in life for over 30 years and I loved him.
He added: 'He invested his soul in the character and brought great pleasure to the Star Wars audience.
'Chewbacca was an important part of the success of the films we made together. He knew how important the fans of the franchise were to its continued success and he was devoted to them.'
Mark Hamill, who played Jedi hero Luke Skywalker in the franchise, also spoke out – praising Mayhew as 'a big man with an even bigger heart' and said that he was 'forever grateful' for the memories they had shared.
Mayhew landed the role of the Wookie due to his towering 7ft 3ins frame.
He came to the attention of film casting agents by chance while working as an orderly at London's King's College Hospital when a reporter for a local newspaper took his photograph for an article about men with big feet in 1976.
Seeing the picture, producer Charles H. Schneer invited Mayhew to audition for a film he was working on – Sinbad And The Eye Of The Tiger – and he was cast as the Minoton, a robotic creature based on a Minotaur.
A short time later Mayhew was spotted by George Lucas who was looking for a large man to play the Wookie in his upcoming film, Star Wars
Lucas had originally cast 6ft 6ins bodybuilder David Prowse in the role, but he ended up playing Darth Vader. Lucas was desperate for a taller actor for Chewbacca, and said all Mayhew had to do to get the part was 'stand up'.
Star Wars: A New Hope was released in 1977 and became the highest-grossing film of all time.
It has been followed by another seven canonical films, with an eighth episode due this December, two standalone films, and has spawned TV series, video games and books.
Incredibly, Mayhew went back to his job at the hospital following the first Star Wars film and continued working there until Star Wars: Return of the Jedi, the third film in the original trilogy, was released in 1983.
.
.